Custom Bottle Opener - Bottle Opener Manufacturer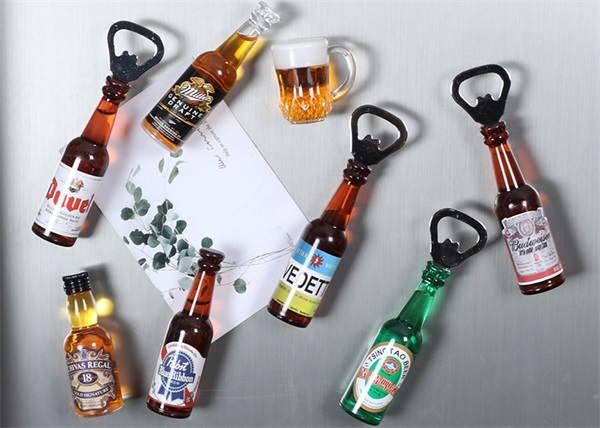 Custom bottle opener is really useful item, not only it can be a tool, but also it make sure your customers think of your brand every time when they crack open a cold one! Morning Craft is your manufacturer for the best prices on custom bottle opener! When you order from us, you get the top-quality bottle openers and outstanding customer services we're famous for. Our bottle openers are rust proof,scratch resistant and uv coated. All our openers are made of solid heavy gauge stainless steel,and proudly manufactured and printed in our in-house production facility. All bottle openers come individually packaged in our standard packaging, we can make custom packaging for your custom bottler openers if you want to truly represent your brand and business.
Contact us at [email protected] with your requirements for costs and orders. We are happy to give you a quotation for your custom designs.


A Series
Types of Custom Bottle Openers at Morning Craft
As one of professional craft & gift manufacturers in China, Morning Craft offers a series types of bottle opener custom to meet your design needs, they are: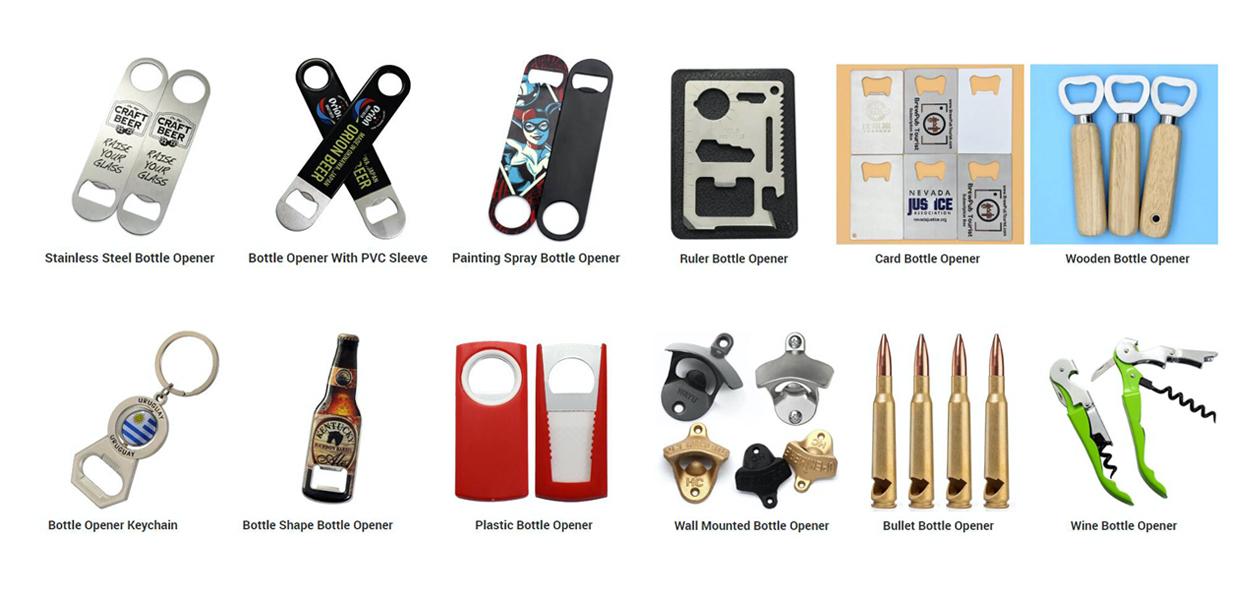 1. Stainless Steel Bottle Opener: Custom logo can be laser print/engraved on the bottle opener! Simple design! Good quality, cheap price!
2. Bottle Opener With PVC Sleeve: Full color print logo on the PVC sleeve, digital image is available, and the print logo/image is durable! Popular item!
3. Painting Spray Bottle Opener: Painting spray background with sublimation logo, colorful looking! The print image or logo is enduring! Amazing design!
4. Ruler Bottle Opener: A metal bottle opener has so many functions, it can work as a ruler, bottle opener, saw, turn the screw, whittling etc, it is a multi-functional tool!
5. Card Bottle Opener: Easy to use and carry! Good function! It is good for logo design! Lowest price but high quality! This one is very popular in Europe these years!
6. Wooden Bottle Opener: Perfect function! Stable quality! Surprised price! Custom logo can be made in the wooden handle easily! Good feeling!
7. Bottle Opener Keychain: Classical design, custom logo insert is rotary. The rotary coin may relax user, very funny item!
8. Bottle Shape Bottle Opener: Simple and economic bottle opener. It is the most suitable for promotional gifts! Good looking, easy using and reliable!
9. Plastic Bottle Opener: Cheapest bottle opener, easy-using and easy to carry! Sell very well, we often got big quantity order for this item.
10. Wall Mounted Bottle Opener: Hot sale item, many different material options. Fluent opener function, high quality and charming price!
11. Bullet Bottle Opener: Bullet shape bottle opener, special design, it is popular for some men! Very cool looking, the best quality and rational price.
12. Wine Bottle Opener: Multi-function bottle opener, it has a knife, a bottle opener and a twist drill. It is very suitable for bottle opener, wine bottle opener and so on, a frequently used object!
Bottle Opener Custom at Morning Craft
As a professional craft and gift manufacturer in China, we offer one-stop service from ordering to the final gift delivery, here, we take a closer look of how to custom bottle opener at Morning Craft:

1. To have an artwork which has been approved by customer. The artwork can in formats such as Ai, PDF, JPEG etc.
2. According to the artwork to build the tool by a series of machining methods such as CNC machining, EDM machining, wire cutting etc to build the tool a.s.a.p.
3. Build up the tool and start stamping, we can have accurate outline of bottle opener on the stamping forming part, it is the semi-bottle opener now!
4. High polishing on the automation machines. We take care of the tiny details on the opener, and ensure the areas are polished well.
5. Laser engrave the logo on the bottle opener.
6. Wrap the bottle opener one by one by the poly bag.
An Astonishing Online Platform to Personalize your Custom Bottle Opener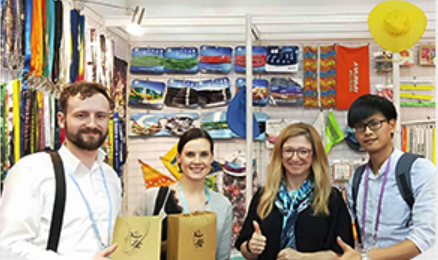 Most people love to have customized items. Many online platforms provide customized services in helping people to get they custom items. Morning Craft is one of the most reliable and trusted craft platform in China, we have rich experience in making and dealing with custom key chain, custom bottle opener, custom medals, personalized dog tags, and many more crafts. Morning Craft sells millions of goods in high quality but cheap price yearly all over the world. People are satisfied with our customized craft. If you want to buy a bottle opener, you can personalize your bottle opener with your customizing ideas. The qualities of the products are superior and rigid. Want to know more about our services? Contact Morning Craft at [email protected], we provide excellent 24/7 customer service, which can help you get your customized item faster delivery!


Some Hot-sale Bottle Opener at Morning Craft
Morning Craft helps lots of customers to customize their own bottle openers. There are some popular custom bottle openers which are sold very well on 2020. Is any type of bottle openers below meet your needs? Contact our team at [email protected] for having your own style custom bottle openers!
Displaying 1 to 10 ( of 10 products)