Custom Made Medals - Any Shape, Size. Logo or Color
Morning Craft has over 10 year's experience in offering metal custom services. Our custom made medals are fully custom made to suit your own design for your event. Our team of artists and craftsmen look at every custom medal design with fresh eyes. So your custom medal order is unique and personal. We offer suitable medals for any events, from acrylic and wooden metals to children's medals and traditional sporting medals.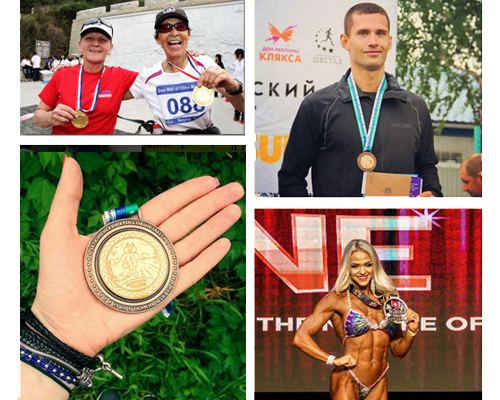 Our Advantages
We are happy with sampling and low volume manufacturing.
• Low cost and consistent high quality.
• Fast delivery, samples shipped as little as 5 days.
• Custom medal in expected size, shape, design,color and finish.
• Bespoke printed ribbons and accessories.
• Individual tagging and packing available.
• Full services for your limitless options
• Our Europa Medals come with FREE Deluxe 25 mm Plain or Striped Woven Ribbons in the color(s) of your choice.
• Sewn to your medals FREE of charge, we apply ribbons in a continuous loop for a neat 'V' neck finish.
Types of Custom Medals at Morning Craft
Morning Craft helps lots of customers to customize medals in the past 10 years, according to the medal's applications, we can have 6 major custom medal types: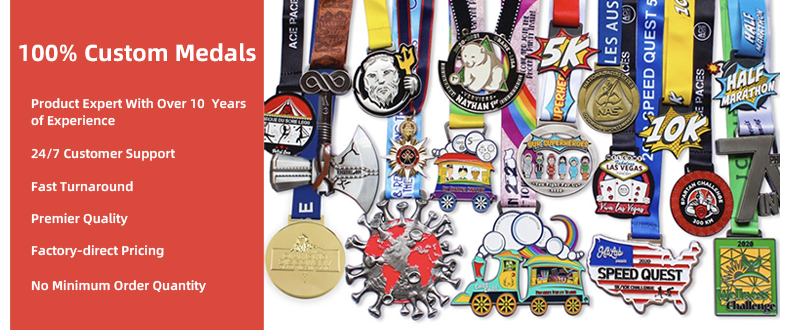 • Custom Graduation Medals
• Custom Military Medals
• Custom Religious Medals
• Custom Award Medals
• Custom Race Medals
• Custom Personalized Medals
Endless Possibilities of Customization Medals
Morning Craft offers a series of options to help you make the custom medals easy and fun. We ensure you have the best possible experiences from design to delivery!
• Medal Shape: Circular; Square; Polygon; Shield; Irregular; Custom Graphics, etc.
• Medal Materials: Kirsite; Copper; Stainless; Ruaty Iron; Iron; Aluminum; Gold; Silver, etc.
• Manufacturing Processes: Stamping; Die Casting; Paint; Enamel; Glue; Hydraulic, etc.
• Electroplate Colors: Gold; Silver; Antique Silver; Nickel; Antique Nickel; Brass; Chrome; Copper; Black Dye, etc.
• Ribbon Lanyard: Solid Color; Multi Color; OEM;
• Packaging: Bubble Bag; Paper Box; Wooden Box; Leather Box; Flannelette Box, etc.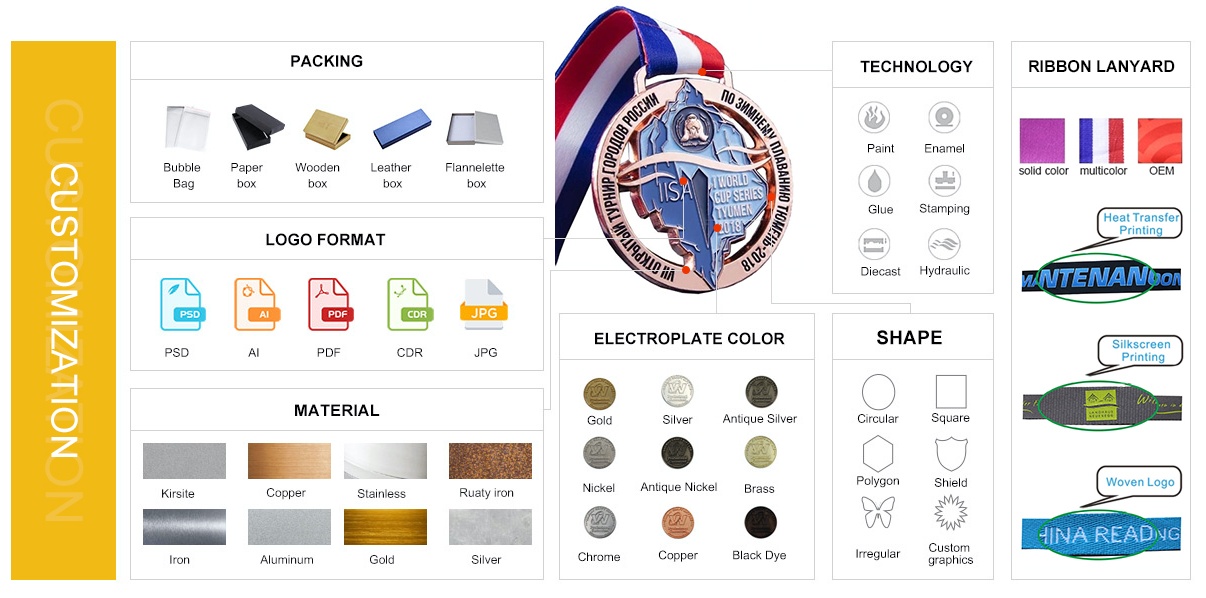 Looking for Custom Made Medal?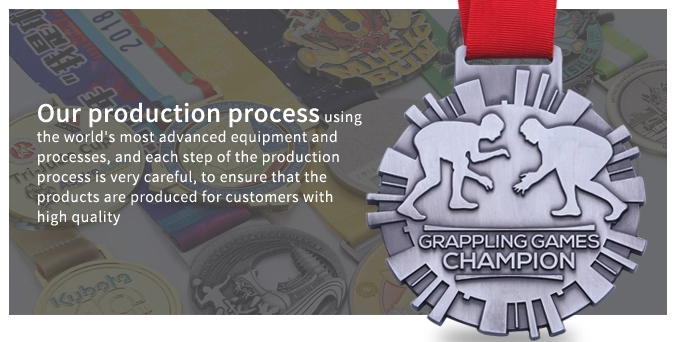 Across the world, there are many trades supply custom made medals and their medal custom services, quality as well as price are varieties, so working with a professional manufacturer to get custom medals benefits quite a lot, it benefits not only about the quality but also the price.
As a professional custom medal manufacturers:
1. They can offer one-stop professional services from design to after sales which can save your time and energy to following your project at every stage.
2.They know the full processes of building a custom made medal, with full quality control and process control, they can guarantee the medallion medal shipped with high quality.
3.Ordering directly from a manufacturer, you can cut down the operation costs raised by trading company, you can have a lower medal price and earn more money!
Morning Craft is one of reliable manufacturers for medal custom in China, in the past 10 years, we helped thousands of customers to make their custom medal successfully. Our professional team understand what your needs, and can action quickly from sampling and production. You are available tocontact usthrough email or phone call, tell us your medal and demanded quantities, we will give you the strong supports now!
Our Quality Standard
Morning Craft follows the highest quality standard in the industry, we guarantee every part every tiny detail are inspected before shipment. We aim to offer perfect quality medals that without any defect to our customers. Here are some examples with tiny quality defects found and rejected by our QC. From here, you can see our strict quality control system. We are dedicated to make the best quality medals with heart!



Some Custom Medals at Morning Craft
Ready to medal custom? Contact us at [email protected] to get a free quote now!
Displaying 1 to 10 ( of 10 products)