Customized keychains are a great item to increase your personal wealth. Today, we will talk about why it is a great item to begin your business.
Why customized keychains?
There are a few reasons why custom made keychains are a good item to start your business. The two main reasons why choosing customized keychains are versatility and low initial investment. Other reasons are logistics, marketability, and competition.
1, Customized keychains are versatile
Customized keychains are versatile so it is a great choice to start a business. You can choose from a variety of manufacturing and materials styles to create your keychain. You can also create keychains for different themes or events. If the trends changes, you can change your custom keychain style or design easily to meet those trends. You can start with a single style or style. You can also add other designs when your business grows to reach greater customers.
You may have one core design that you want to sell. For example, create keychains with your brand logo, you can make your brand logo in a different color. It is simple to create variety and may encourage your clients to collect your customized keychains.
2, Initial investment for customized keychains is low
When it comes to doing business, investment is key, especially for those who just start. As the setup cost for custom keychains is low, the keychains represent an attainable path toward success. Here at Morning Craft, most of our keychains have low prices and offer increased savings when ordering in high volume. It is a good chance to start with a fairly large inventory that you are able to resell at a good profit. Customized keychains have a unique inventory as it is your own customized design. Your keychains are the items that no one else sells.
3, Customized keychains have logistics
Compared to other items, customized keychains have advantages in size and weight. The keychains are small and lightweight. When shipping customized keychains, shipping cost is less expensive. Customized keychains need less storage space in the warehouse. If you are selling them online, you use padded mailers instead of using boxes in different sizes. If you are selling customized keychains at a shop or a booth, it is much easier to transport a high quantity.
4, Customized keychains are marketable
When you want to do business with customized keychains, think about what are your keychains meant to accomplish. It will help in creation. People like collecting things especially if the items are unique.
5, Customized keychains are competitive
In any market, there is competition. This helps you to set your brand apart from the rest. Just study the competition to get an advantage. It helps you to look into this area before deciding the keychains type you are going to sell.
How to start a customized keychains business?
1, Choose the customized keychain styles
Here at Morning Craft, we offer different types and materials for keychains. Contact us today to choose the type you will work with. Do you want a 3D type? Do you want the color filled? And what packaging do you prefer?
2, Create the artwork
When you are doing your design artwork, think about the size, shape, and material you want to use. Keychains in unique style influence things like how the detail will look, how many colors can be filled, and what metal plating is. If you create your logo, think about if your keychains are shaped like your logo. Here at Morning Craft, our team is happy to help with your design. Just send us your high-resolution design files. We will make a proof for approval before manufacturing.
3, Production
Here at Morning Craft, you don't need to do anything but wait. Our production team will do all the work. Production lead time depends on the quantity and complexity of your customized keychains. Normally, it will take around 3-4 weeks after proof approval. We can change the production plan if customers need a specific deadline. When we ship your order, we will send you an e-mail with tracking information.
How to sell customized keychains for profit?
How much should we put into the keychain cost and how much do we need to earn back? Remember to include your time (art, travel, etc.) in the cost.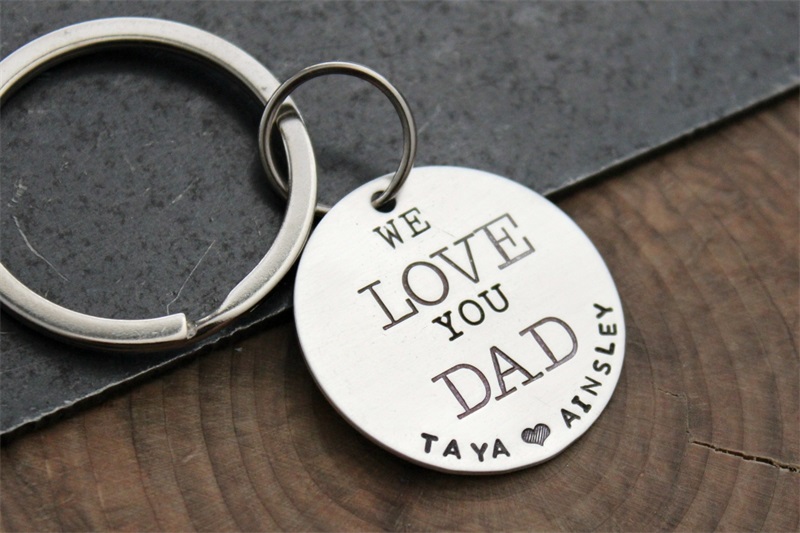 List of costs
Item cost
Time invested
Packing material
Shipping cost
Sales tax
Travel cost
Overhead
Returns
Where to sell?
Where and how to sell your custom keychains will affect on what you earn. Do you want to set up a booth at an event? Or are your customized a registered item such as bottle opener keychains wholesale at a store and you only sell one over a longer period of time? There is a wide range of possibilities to sell keychains, each has advantages and disadvantages.
1, Online
Online selling offers the biggest reach to the widest customers. You don't need to have your own website. There are many marketplaces available. You can put your customized keychains on one of these marketplaces. You may have potential customers without the technical aspects of running a website. But you need to pay for these services.
2, Create your own website
If you have your own website to sell your keychains, you can get the most control and it will be more work. You need to do more work to attract visitors. There are some platforms that help you to create your website: Shopify, Squarespace, big commerce, and more.
3, Online marketplaces
You can sell your keychains on some sites which include Etsy, Amazon, eBay, Facebook, and more.
4, Event
Special events are a good place to sell your customized keychains. For example, conventions, annual fairs, and expos. You can also have a booth that may count on potential customers viewing your custom keychains.
If you are ready to start your keychains business, contact Morning Craft today to create your favorite keychains. We also offer customized coins, custom tie clips, customized medals, customized metal badges, pins, and bottle openers if you want to expand your product offering.