Custom Made Keychains - Quality
Personalized Keyrings
Custom Keychain is a practical promotion item that is used commonly and daily in people's live. It is an cost-effective marketing tool for your business. Our custom keychins are featured with high quality craftmanship which allows your logo stands out. We use the best material and the best equipment to customizing your keychains in superior quality. Our talented team will bring your ideas to life in an easy way. There is no limit to what we can create, we produce your keychains with your specification and expectation. Our superior customer service make sure you are happy from start to finish.

Contact us at [email protected] with your requirements for costs and orders. We are happy to give you a quotation for your custom designs.
The 8 Major Custom Keychain at Morning Craft
Metal Keychain, Leather Keychain, PVC Keychain, Acrylic Keychain, Wooden Keychain, Embroidery Keychain, EVA Float Keychain, Silicone Keychain are the 8 Major custom keychain at Morning Craft.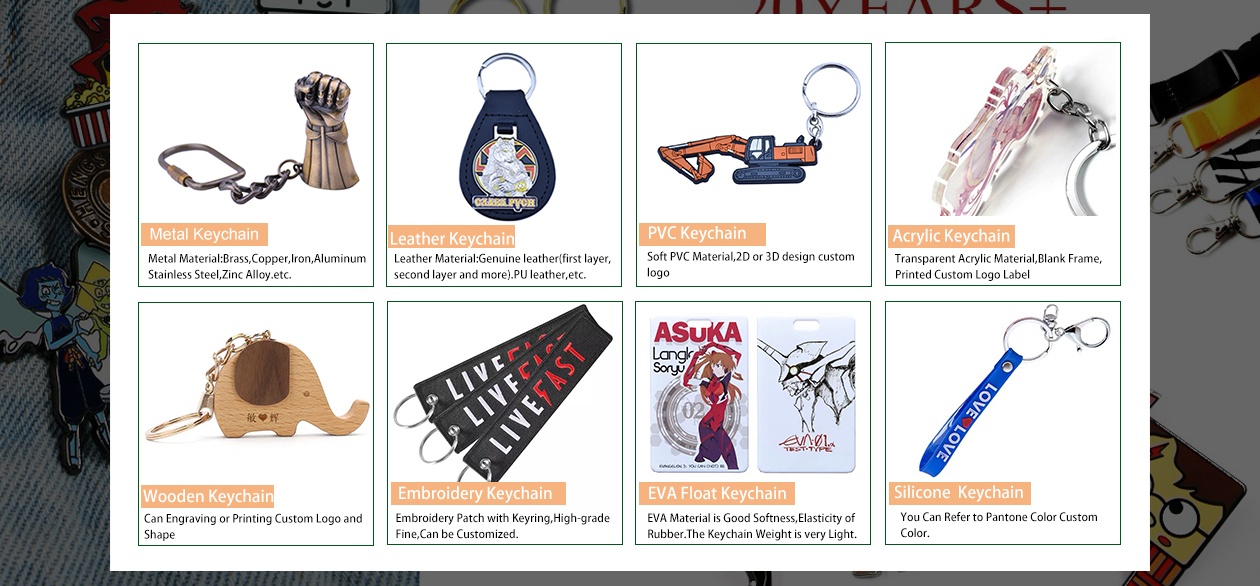 Attachments Selection for Your Custom Keychain
Split key ring, heavy duty lobster claw hook with key ring, heavy duty trigger hook with key ring, ez-adjustable key ring attachment-fit 5-8'(W) snaps, round gate ring, oval gate ring are the most popular keychain attachments at Morning Craft. For the details, you can refer to the picture below: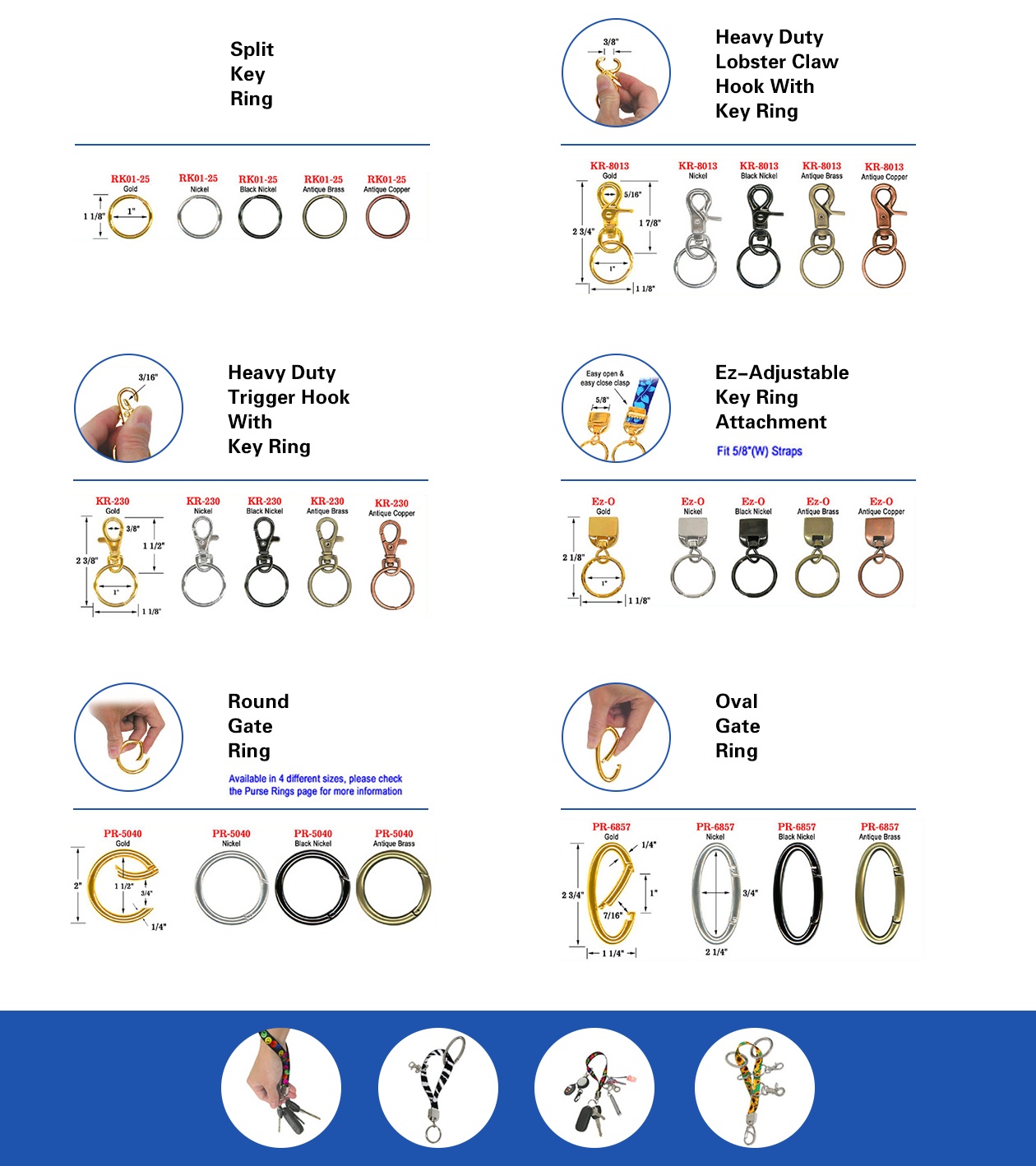 Why Should I Have My Personalized Custom Keychain?
Keychain is a fashionable ornament in people's live. It is widely used for promoting some items or things that are meaningful and memorable. Also, Custom keychain can be one of advertising tools for your products or any type of business. Thus making Cheap Custom Keychain is important, here, we have a summary of some reasons of personalized my custom keychain:

1. Keychain can efficiently promote your brand.
2. Keychain can be a fashion accessories.
3. Keychains can be common souvenir items.
4. Keychains are great collectible items.
5. Keychain helps organize.
As keychain is cheap, which can cost less and get many benefits. Highlighting with the best quality craftsmanship that provides your design supports and manufacturing services at an excellent level is critical! Morning Craft prepared by the most suitable element and best tools for the keychains, we are ready for you!
• You will easily ensure your thought what you have to your custom keychain. We will give the best customer supports from starting to ending of the process.
• You will make your custom keychain in any size, shape, color, design, and so on. We will give as the lowest price with the best quality to you, meanwhile, we can provide diversities delivery options for you.
Our Factory
Morning Craft has a factory with over 100 experienced workers, we equip with advanced equipment and technology. With years of manufacturing experience and design capability, we can give you: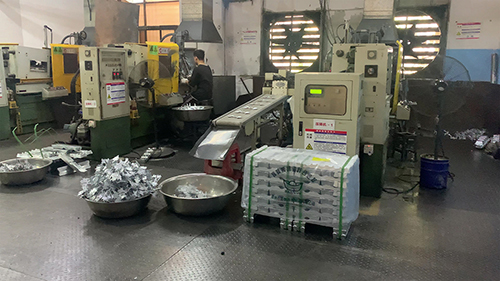 1. Low to high volume custom keychain at factory price.
2. Excellent quality custom keychain in a short while.
3. Get your custom keychain quickly onto the market in days.
4. Meet your specifications of packing, delivery, inspection easily.
You are always welcome to visit Morning Craft at Zhongshan City, Guangdong Province, China. It is our honor to offer you a full factory tour. Our location is 120 minutes by ferry from Hong Kong, for more information, please feel free to contact our team at [email protected] .
2021 Hot Sales Custom Keychain at Morning Craft
Here are some of popular custom keychains, which are hot-sale at Morning Craft. Are you looking for custom made keychains? Is any type of keychain below close to your design? Talk with our team at [email protected] today to see what we can help!
Displaying 1 to 10 ( of 10 products)