Personalized
Dog Tags | Bulk | Wholesale | Logo Tags - Low Cost
Crafting your own personalized dog tag is an great option for customized gifts. Morning Craft high quality dog tags are photorealistic and intended for men, women and kids. Personalized dog tags are available in stainless steel, silver, gold, and rose gold. Each dog tag comes with a ball chain. Each personalized dog tag necklace can come with a nice gift box. Personalized dog tag necklace can be engraved, have photos or coordinates.

¤
ANY size, ANY shape, ANY design, ANY color, ANY finish
¤
Individual tagging and packaging available
¤
Endless options
¤
Minimum and bulk order
¤
Lowest price, highest quality, fastest delivery
¤
Each custom dog tag comes with a free standard ball chain necklace.
¤Daurable
Contact us at [email protected] with your requirements for costs and orders. We are happy to give you a quotation for your custom designs.
The 6 Major Types Personalized Dog Tag Necklace at Morning Craft
Stainless Steel Dog Tag, Aluminum Peg ID Tag, Murphy Peg ID Tag, Silicone Dog ID Tag, Custom Shape Dog Tag, Quick Peg ID Tag.



Stored Blank

Stainless Steel and Aluminum Dog Tag Necklace at Morning Craft
Morning Craft have a series of blank stainless steel and aluminum dog tag in the stored. If have the preferred one, you can contact our team for the prices. The tags are blank, you can print your logo and peg ID on it as you want!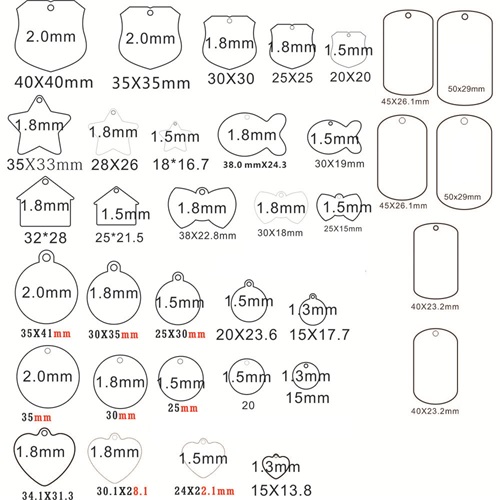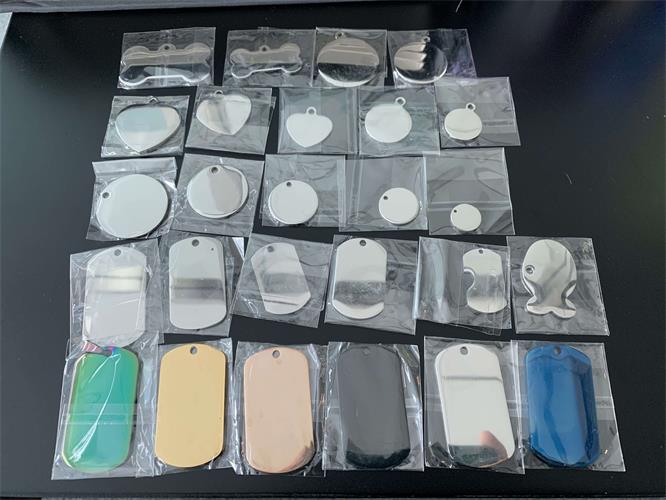 Why Most People Prefer to Personalized Dog Tag Necklace?
Dog tag is also known as a dog tag necklace, it creates a more personal touch to your personality and style. It is also one of the popular military chick fashion products which are especially among the teenagers and young adults. Nowadays the dog tags are highly personalized and expressive.
What are the buying tips for the personalized dog tag necklace?
The buying tips for the personalized dog tag necklace are given by,
Material: The dog tags are made up of different types of materials. Aluminum is one of the most common materials used in the dog tag.
Size: You can find the dog tags in a wide range of sizes. You can choose the dog tag size that is comfortable.
Handmade or machine-made: Most of the dog tags are machine stamped but you can choose the handmade dog tags. The handmade dog tag is ideal for the unique materials like polymer, clay, wood, sterling silver, and leather.
You can buy the customized dog tags from the online websites such as Morning Craft.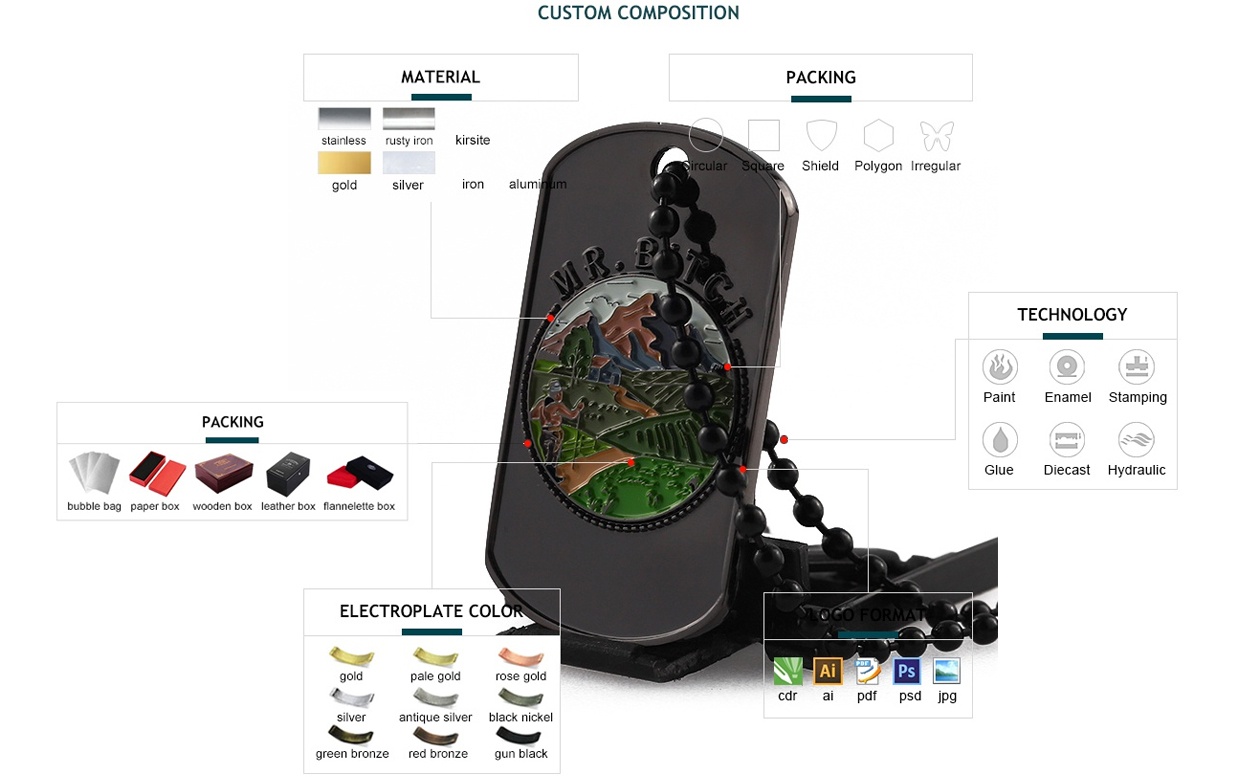 Some Popular Personalized Dog Tags Necklace at Morning Craft
We collect the most popular Personalized Dog Tags at Morning Craft in 2021. Our customers love these tags, we received lots of positive feedback this year. Do you want to have your own custom dog tag? Contact us for a free quote and supports today!
Displaying 1 to 10 ( of 10 products)