Zinc Alloy Medallion Medals
Views: 1074 Update date: May 08,2021
Many medallion medals are made by zinc alloy because zinc alloy is great material to store. Zinc alloy is a metal material that other elements such as aluminum, copper, magnesium, cadmium, lead, titanium etc are added to zinc. Color of zinc alloy is the same silver color. Zinc alloy is a high quality material, it is widely used in customizing medallion medals or Cheap Custom Keychains which have collection value and need to stored for a long time.
Zinc Alloy Medals
Zinc alloy medals have unique edges and corners and crisp text. The workmanship is great. Surface of zinc alloy medals are smooth. They are strong abrasion resistant and will not distort easily. To make the medal more perfect, there is a variety of processing could be applied such as plating, spraying, spray paint and more. So, how to identify zinc alloy products? Zinc alloy products have 3d effect, cut out crafts and odd shapes.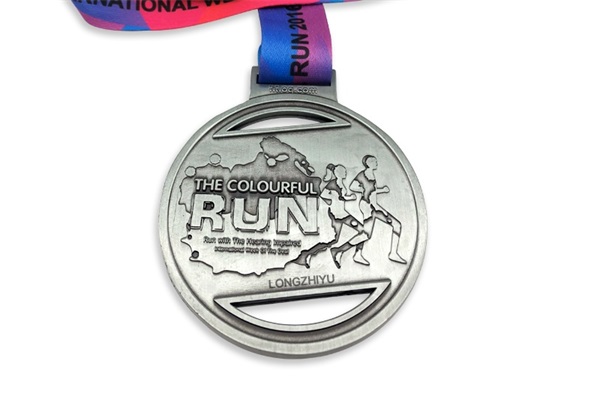 Zinc alloy is easy to die casting. Its melting point is low and easy to welding. It has good activity and corrosion resistance property even it is always exposed in the air. Zinc alloy is eco-friendly. It is easy to recovery and re-melting. Zinc alloy does not rust. When zinc combined with oxygen in the air, there is a film in the surface to avoid the air to erode the metal matrix, so it is a protection. The surface color of zinc alloy changes as time goes. When the surface dust is wiped., it is intact as the original zinc alloy. It will not covered with rust no matter how surface erosion is. And the layer of plated on the finished zinc alloy is an additional protection.
How to Store The Zinc Custom Medallion Medals?
So, how to store the zinc allow medals? The first important thing is to keep away from harmful chemicals lie acids, old and chlorides.Places for medallion medals store must be dry, free of dust and air pollution. Room temperature should be around 18℃ - 24℃ and humidity is from 40% - 50%. Medallion Medals may have a dull phenomenon after a long time store. Now worries! Just use the cotton muslin to rub the front and back surface. This clean process is like a polishing process which makes the surface of protective wax re-glow again. Clean the dust on medallion medals by a clean and soft cloth. Medal details need special care like brushed with a soft brush or blown away. Don't stack medals, they should not collide with each other. This help to avoid mechanical damage to medallion medals. Keep them in a dry environment. Copper medals will be oxidized in wet air and produce verdigris. Your medals are shiny if they are sealed and moisture-proof.
Have Your Custom Zinc Alloy Medals at Morning Craft
At Morning Craft, we open personalized zinc alloy medals world. We have folded medals, keychain medals, rotating medals, 3D medals and more. Folded medals look like a box. They can be opened and closed. It has a feature that it has four sides. Unique feature can be kept inside. No matter left-right folded or up-down folded, we are able to craft. There is a magnet so do not worry about they will open themselves. Folded medals are expensive because of their high requirements for details, crafts and accessories such as joint part and magnet part. We also have bottle opener medals and keychain medals. These are the cool items. When you want to cheer up after events, bottle opener medals help to open the bottle cap. Keycahin medals are quite convenient, you can wear it on your clothes. So, you can show your prize to others very easily with keychain medals. Keychain medals are a bit different from common medals and the cost is reasonable. Rotating idea can be used to the medals. Rotating medals are the funny to children. They can spin the medals for fun. Rotating design is a single part or hook-ups usually. Rotating medals change the appearance of common medals and make them move. Nowadays, 3D medals satisfy people more. 3D medals are more memorable but they are heavier and take up more place for storage.
Contact Morning Craft
If you want make your own medallion medals, contact Morning Craft at [email protected] today! We promise that you will get personalized medals.
Prev News: Custom Challenge Coin Bottle Opener
Next News: Offset Printed Pins VS Soft Enamel Pins