Why Custom Made Keychains Are Always Popular
Views: 737 Update date: Jun 20,2022
Custom made keychains are not decorations which hold your keys together. More than just decoration, they hold many purposes which many people do not realize. In this article, we will share the functions of custom made keychains which are useful for your projects.
Custom made keychains promote your brand
If you are looking for some promotional items for your brand or company, custom made keychains are a great option. Custom made keychains are simple, they are an effective tool to market your brand. Custom made keychains with your band or company logo can promote your business effectively. They will also increase your brand or company's visibility. You do not need to spend too much money in producing products, so custom made keychains are budget-friendly to business men.
Custom made keychains are fashion accessories
Custom made keychains are decorative accessories. You can hand them on your bag, wallet, purse or lanyard to make them look more stylish. At Morning Craft, you can create your custom made keychains to what you want them to be. No matter you want a cartoon hero, your favorite photos of Hollywood or super start, our craftsmen are able to create.
Custom made keychains can be used as souvenir items
Like other souvenir items, custom made keychains can be create with famous landmarks, flags and tourist spots. When people travel to a new place, they will usually buy souvenir keychains to give their family members and friends. Souvenir keychains are the activity items which people will not miss when they travel.
Custom made keychains are collectible items
As custom made keychains are souvenir items and can be customized easily, custom made keychains' popularity as collection item is growing. A lot of people like collecting custom made keychains. Custom made keychains can be stored and kept easily. You can create your custom made keychains easily by a professional custom made keychains maker.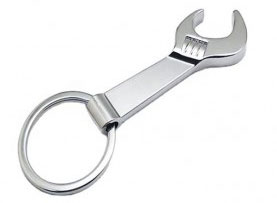 Custom made keychains are great organizers
Custom made keychains can organize keys and dangling other important objects. There is always a custom made keychains dangling around in every household.
Organizing custom made keychains is necessary as they hold your valuable thing like car or home keys. You may also the collector to collect these accessories and want some creative ways to store them. Here are some ways to store and organize your custom made keychains.
Purse and bag
Attaching custom made keychains to our purse or bag is one of common ways to keep your keychains. Custom made keychains are kept close to you and you will remember where they are easily.
Wall keychain holder
Wall keychain holder is a best tool to store your custom made keychain. Your car keys, home keys, safe and functional tools like bottle openers can be seen easily when they are held on the wall keychain holders.
Gift box
Gift box is a display case to store custom made keychain by collectors. Gift box is used for collection of accessories like buttons and pins. Gift box can be made in DIY and customization style.
Wire rack
Custom made keychains and accessories store usually sell wire rack. You can use a smaller version of wire rack to hold your custom made keychains at home. Wire rack is lightweight, it is easy to display. It can hold multiple keychains at once.
Morning Craft has been in custom made keychain business since 2017. We have been producing custom made keychains ever since. We help customers all around the world for special collectible and functional keychains. If you want to create your custom made keychains, just send us your design, our craftsmen will do the rest.
Prev News: How to Advertise with Bottle Opener?
Next News: Why Custom Keychains Make Your Business Stand Out?