When to Use Custom Logo Keychains?
Views: 86 Update date: Mar 09,2022
A custom logo keychain is an excellent item to have. You can buy or create a custom logo keychain for yourself or other. A custom logo keychain describes your feeling and personality. At Morning Craft, our craftsmen are able to create custom logo keychains. You can customize your custom logo keychain with different type of materials, color, size and any other feature. You can also create your favorite custom logo keychains according to your personality or that of the receivers. If you like pets, people, building, cars or any items on your custom logo keychains, contact us today.
Custom logo keychains one of the most popular promotional items in the market. But how do you manufacture keychains to make them stand among a crowd? The tip is to engrave a message which is impossible to ignore. At Morning Craft, we offer a wide range of styles, materials and design options to get you customized message across.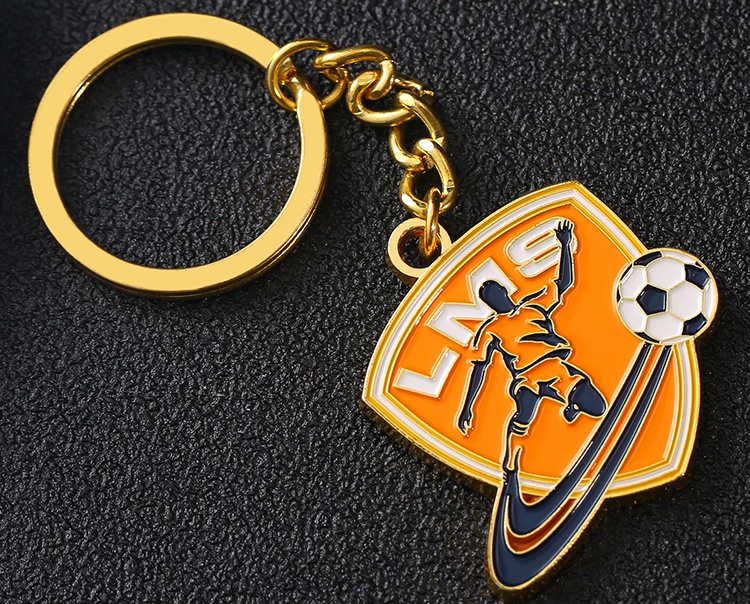 When to use Custom Logo Keychains?
Personal events
If you want to plan a part or wedding. Custom logo keychains an be the perfect items of or gift to remember this special events. People are always sentimental in nature. We like to keep those items we like close to our heart. Custom logo keychains are a great way to keep our memories alive after the event has passed. Custom logo keychains. If your friends' birthday is far from now and you don't have any other special events, your can send your friends your custom logo keychains. And make sure the custom logo keychains have a special message if there is something you always longed to say to them. Custom logo keychains can also be used to commemorate an anniversary or even the death of a loved one. Just simply upload your design tech pack. Our team is ready to help.
Business events
No matter your want to promote a restaurant with a custom logo keychain or a smart, leather keychain to advertise your business at the next function. At Morning Craft, we offer a diverse range of options to fit your industry. You can also get your affordable prices.
School events
If you want to organize a school event, you may want to give your students a gift to remember the occasion. Our custom logo keychains can be engraved or printed with school logo or message to crate a unique item which will cherish your students forever.
Material Selection
At Morning Craft, our custom logo keychains are made from high quality and durable material. So, customers can keep on making logo on them. Below are some of material we offer at Morning Craft.
Metal Keychains
At Morning Craft, we create custom logo keychain with durable metal or aluminum. Our custom keychains metal is built to last. All of our metal keychains can be fully customizable by engraving or printing. We have bottle opener keychains, flashlights, whistles, wristlets and more. Our custom metal keychains are a great option for people who is looking to convey elegance at a personal event.
Leather Keychains
At Morning Craft, our leather keychain will make a deep impression. Our leather keychains are classy and chic with a long-lasting finish.
Hard or Soft Plastic Keychains
Custom logo keychains made using soft or hard plastic are affordable keychains for trade show and customer giveaway. Our plastic keychains are available in low prices and a wide range of styles which include soft key tags, color straps, flexible plastic rings, flashlights and more.
Imprint techniques
Printing
Custom print is an inexpensive option to display a logo, images or message in full color. Custom printing is ideal for business events, trade shows and corporate giveaways. At Moring Craft, we offer fast turnaround time and high quality finish for printed items. Custom printing can be done all both plastic and metal keychains and the surface area depends on the selected style and size.
Laser engraving and debossing
If you need longer-lasting impression, laser engraving and debossing are the perfect choice. Laser engraving and debossing. Is the best use on metal and leather keychains.
Contact Morning Craft for Custom Logo Keychains
At Morning Craft, it is easy to upload your design and drawing to create your custom logo keychains. Contact us regarding your orders today.
Prev News: Customized Keychains – Laser Engraving Services and Packaging
Next News: Customized Badges - Design Techniques and Surface Finish