We Craft The Suitable Badges For You
Views: 668 Update date: Jun 08,2021
At Morning Craft, we provide different kinds of badges. Our experienced team are able to craft the best type of badges for customers. If you need the most suitable custom metal badges online, just call us at +86 134 2023 5742 or e-mail us [email protected]. Our badge craftsmen who are well trained and knowledgeble will reply your questions. This article is a rundown of the main badge types that we supply.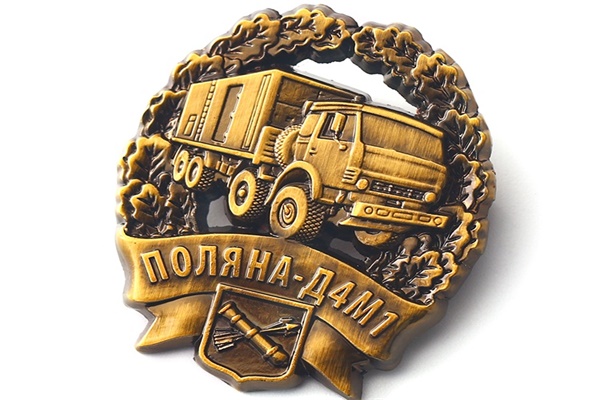 The First One is Button Badges
Button badges shapes are available in circular, square and rectangular. Button badges are full color and pressed together by machines.They are widely used in birthday cards. Button badges are the low cost promotional and reward items. Button badges have various advantages. They are cost-effective and fast turnaround. At Morning Craft, you can order from only a single badges upward. Although full color print is standard, you can have multiple design within one order. Morning Craft is the China manufacturer of button badges, we have over 10 year experiences in making button badges. We made around millions of button badges every year. Our lead time standard is around 2 weeks . Most of the button badges have a safety pin. The smallest size is normally 25mm. At Morning Craft, we also supply other option like a chunky kidsafe clip, keyring, magnet or mirror back. For all full color print button badges, you can use as many color as you want. You can also add the text on the badges. The smallest size depends on the font being used. Usually, a simple and blocky font can be readable. So what size is best for badge design? The size depend on the nature of design and the purpose of the badges. Normally, the small button badges are more wearable as they are the fashion items. And the large button badges are better for specific messaging. At Morning Craft, you can include different designs in one order. We will not charge additionally if you include up to five different designs in one button badges order. If you need more than five designs, just call or e-mail our sales team for help. All our custom button badges are a full CMYK print. It means that the color are not pantone color matched. But it still works if you have pantone color, we will choose the right CMYK color. Before mass production, we will supply the pre-production samples for approval so customers are happy withe badges.
The Second One is The Cloth Badges
Woven badges and embroidered badges are similar bu they are made by using different techniques. Embroidered is to embroider the design to a background fabric. Woven is to form the design by a process weaving different thread together. Embroidered badges have more tradition look. The stitching is noticeably raised above background fabric. Woven badges surface is flat and smooth. Small details are more easier to applied in a woven badges. At Morning Craft, we are also also to print cloth badges. We use full color to print on a plain woven background. We are able to bespoke any size and shape.
The Third One is The Enamel Lapel

Badges
Enamel is a material that forms the solid color within an enamelled badge. We can also made only metal badge with print. Our experienced team of craftsmen are able to craft each order unique in shape, size and design.
The Fourth One is The Name Badges
Premium name badges are printed full color on a solid PVC base. The PVC base background can be in any size. If customers have limited budget, we will recommend button name badges which are low cost, but the choice of sizes and shapes is different. Button name badges can be crafted with standard pin or magnet.
Contact Morning Craft for Custom Metal Badges
If you need Custom Metal Badges Online, contact us at [email protected].
Prev News: Custom Metal Decals
Next News: Custom Badges Promote Your Business