Trolley Coin Custom Made Keychains
Views: 734 Update date: Aug 04,2021
Trolley coin custom made keychains are the popular type of promotional items. They are useful for so many types of giveaways. They are also a inexpensive way to raise brand awareness. At Morning Craft, you will feel easy to find our trolley coin custom made keychains will match your specific requirement. Our custom made keychains are ideal for many purposes and come in with different color and design options.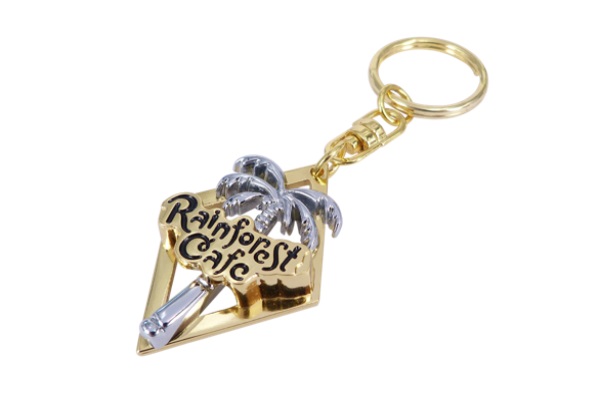 Benefits of Custom Made Keychains
There are many advantage to invest trolley coin custom made keychains. Custom trolley coin keychains can be used for sport facility locker and more. Custom keychains with your company or brand logo can make your customers see your logo or brand frequently as they go about their daily activities. Custom made keychains are affordable and deliver a considerable return on investment.
Send you customers a Custom Made Keychains
Giving customers useful products such trolley coin custom made keychains, which help to promote your company, brand, products and services effectively. Many people thinks they will remember the company of brand name which give them the useful free gifts. And they will not throw away the useful items. People will feel frustrated if they arrive at the supermarket and realize they do not have a pound for the trolley. It is not a problem if you provide your customers with your custom trolley coin keychains.
Keychains Custom
If you are a small size company or a growing business with limited budget, the cost is the important factor to be consider when you order promotional items. That is why it makes sense to make custom promotional custom keychains. Every time people go shopping with your custom trolley coin keychains, they will see your logo on the keychains. Custom made keychain is also a investment no matter your run a shop, supermarket or other business. If your custom trolley coin keychains are durable and won't break easily, they are extended visible. When your customers show off the custom trolley coin keychains to their friends or family, the keychains are extended visible.
Custom Keychains at Morning Craft
The best promotional items are those useful and make people's living life more easier. Keychains fit the bill exactly. There are many ways to offer the keychains to your customers. For example, handing them out at trade shows, exhibitions, in shop etc. At Morning Craft, there are many different options of promotional trolley keychains. We have trolley holder keychians, shopping cart keychain, shopping cart coin lock, 12-sided trolley clips etc.
You can use keychains with coins in trolleys and gym locker and other places where coins are used as token. Trolley coin keychains are very handy and practical, they are useful for shopper and gym goers. If you print you message on the trolley coin keychains, you will have some great branding opportunities. Custom keychains are ideal for public awareness, fundraising event and more because they are a simple, easy and cheap way to spread message. Keychains are popular, small and affordable. So, you can give them away at trade shows, industry events or send them as a free gift. Custom made keychains are also good corporate giveaways, they are available in different shapes and size to meet your marketing requirements.
Contact Moring Craft
Morning Craft has been in the industry for over 10 years. We have served a variety of clients which include sports, schools, business, clubs and more. Our craftsmen will offer the best promotional solutions to meet customers' requirements. If you need help on your custom made keychains, contact us today.
Prev News: Custom Metal Security Badges
Next News: How To Make Custom Keychains