Custom Metal Security Badges
Views: 878 Update date: Aug 12,2021
At Morning Craft, our experienced team of craftsmen craft custom metal security badges for security, law enforcement, fire department, military police, parking enforcement, corporate, athletic organizations, stadiums, educational institutions and more.
Metal Security Guard Badges
Security guard have responsibility of monitoring and enforcing the rule of property. They serve as deterrent against potential crime and represent the property as a secure space when the are on duty. So, wearing a security badges are necessary. The security badge is the most visible part of a security uniform and represent the authority and professionalism. Compliment your uniform and equipment our our custom metal security badges, custom metal logo plates, nameplates, emblems and more. Our craftsmen make custom badges for many different safety professional departments such as law enforcement, firefighters, paramedics and more.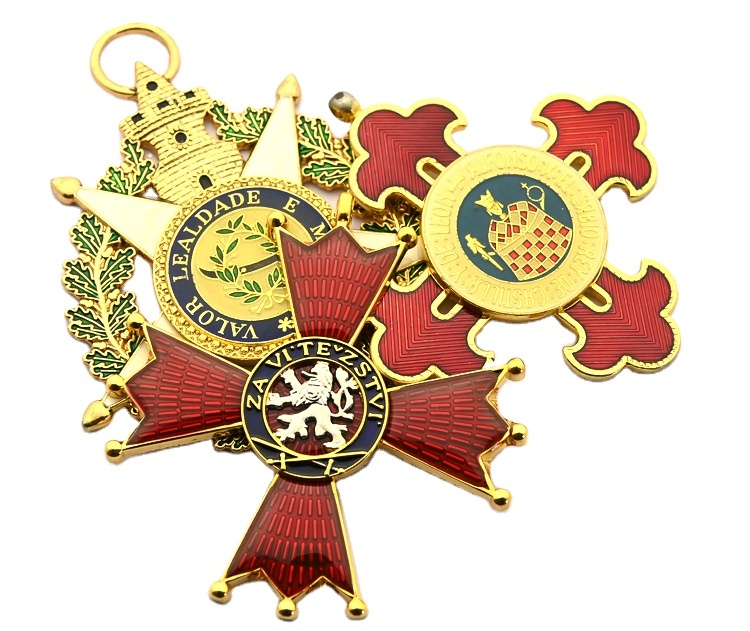 Why Custom Your Security Guard Badges at Morning Craft
Our custom badges are made to capture the essence of the person wearing it. We make our custom metal security badges as lightweight as possible. Our custom metal security badges are robust and coated with glowing finish. We make custom metal security badges for many different branches of security services. We test every security badge before shipping to add the charm of the security service uniform. If customer want a manufacturing date or order number to be engraved on the backside of the badges for tracking purpose, our craftsmen can do as well.
Security Badges for Sale
It is a great honor to make custom metal security badges for police officers, firefighter and security guards as it symbolizes their valor, sacrifice and their selfless commitment to put the safety. Security badges have a power to command respect although there no symbol which defines authority. But when we see an officer wearing a badge, we will think he is an eminent leader who is strong, brave and protect and serve people. Different disciplines of services have different badges.
History of Security Badges
Security badges has a long history, it was a popular accessory and were worn by political figure, officials and soldiers. In 19th century, security badge was a consistent inclusion in the uniform and was worn on the pocket of the jacket. U.S Sheriff's badge is one of the most popular badge in the world. It like a shield and it was a star-shaped.
In police families, there is a tradition that they hand down the police badges from generation to generation, fathers will tell their children to guard the badges. It is proud for officer to get a badge of this cadre.
Contact Morning Craft for Your Private Security Badges
Morning Craft is a great custom security badges manufacturer. We have a plenty of customization options to choose from. We offer a straightforward process, great custom service, fair pricing, low MOQs, satisfaction guaranteed and more. Are you ready to work us to bring your custom security badge ideas to life? Contact us today.
Prev News: Making Verified Charity Badges
Next News: Trolley Coin Custom Made Keychains