Personalized Trolley Coin Keyrings
Views: 818 Update date: Mar 03,2021
Promotional giveaways are an efficient way to build brand recognition. It is one of the oldest marketing tricks to promote products and services. Many people say they will remember the name of the company when they receive a branded product from. Trolley coin keyrings are an incredibly handy business gift. They are the sort of thing which is often overlooked in terms of usefulness. No matter people go shopping or gym, they will feel grateful to have one. And when people go to the supermarket, the last thing they want to realize is that their short of pound coins for the trolley. People will be not worried about lugging multiple basket with branded trolley coin keyrings. Distributing personalised trolley coin keyrings with branding embossed on at trade show or event is snapped up as it is widespread free advertising for company. Morning Craft's personalized trolley coin keyrings are the ideal promotional products no matter for business or organization. Contact us to make your funny, colourful and cost-effective trolley coin keyring personalised.
Value of Personalized Tollery Coin Keyring
Trolley coin keyrings provide exceptional value. Almost everyone purchase groceries will use a shopping trolley. Most supermarkets request one pound deposit for a shopping trolley. If a supermarket has its own branded trolley coin keyring, customers will be not feel stressful to find a spare pound.

Compared to other regular advertising, promotional products have better impact. Giving customers a gift is far more personal, customers will keep the promotional products. According to study, more than 80% of trade show visitors expect to get a promotional item when they go to the trade show. When a company chooses promotional products, they should be cost-effective, easy to brand, useful and durable. So, personalised trolley coin keyring is an ideal choice. Cost for trolley coin keyrings is inexpensive. They have plenty of space to have the company logo printed on. When customers go shopping, the logo can be seen easily. So, it is a positive way to grow a company.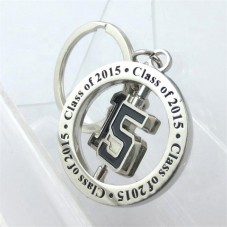 Benefits of Personalized Tollery Coin Keyring
A useful trolley coin keyring with a company's own branding is able to give business a quick and easy boost with quality. A keyring with an added bottle opener and handy trolley coin are a hit in customers. Personalised trolley coin keyring is a lightweight, eye-catching, affordable promotional item if the advertising budget is low. At Morning Craft, we provide a wide range of printing options on personalised trolley coin keyrings. Techniques that we use include screen printing, enamel color infill, UltraHD print, laser engraving and more. Our team of craftsmen understand every business is different and each personalised trolley coin keyring is unique. We always ensure that every unique trolley coin keyring is produced with high quality at the best price to present their brand.

Personalised trolley coin keyrings can be also used to raise funds for charities, clubs and groups etc. They also can be used for a health club, sports club, gym and swimming pool lockers. And they act as fantastic giveaway or saleable merchandise item for business as well. Most of recipients will keep the promotional items for more than one year. Get in touch with us to discuss your personalised trolley coin keyrings requirements.
Contact Moring Craft for Your Personalized Keyring
Want to show off the fun, unique side of your business? Contact us today to stand out and make a different trolley coin keyring personalised. We have several options to choose from. We provide plastic or metal trolley coin keyring and your unique message can be engraved or printed on. For further details or in case of enquiry, please contact us at +86 134 2023 5742 or [email protected].
Prev News: Shopping Trolley Tokens
Next News: Craft A Medallion Medal