Making Verified Charity Badges
Views: 734 Update date: Aug 18,2021
Morning Craft, as a leader in custom metal badges manufacturer, we always use the high quality material and advanced technology to create custom metal badges. Our skilled craftsmen create custom badges in -house in a variety of material depending on the finish customers want to achieve. We have a wide range of material available to make custom badges, for example, steel, iron, brass, copper, aluminum and more.
Why making verified charity badges?
Custom verified charity badges are frequently used by charities to raise funds. If you are looking for fundraising ideas for non-profit, custom charity badges is the ideal item. When it comes to raising money, charities are on the lookout for new and fun ideas. Custom verified charity badges is a great idea to raise funds while adding elements of fun. Custom charity badges are ideal for making something that represents your charity. It is also a way to raise awareness.
Raising money by custom badge is very simple and cost and time effective. There are many way badges can help to raise money for charity. And customized charity badges is also a fun way to represent your company and brand. At Morning Craft, we offer a wide range of badges of any size and shape which could help to raise money and awareness for charity. We offer a wide range of colors, fonts, size, shape for your custom charity badges. Our team will help to create your unique badges with your specific logo.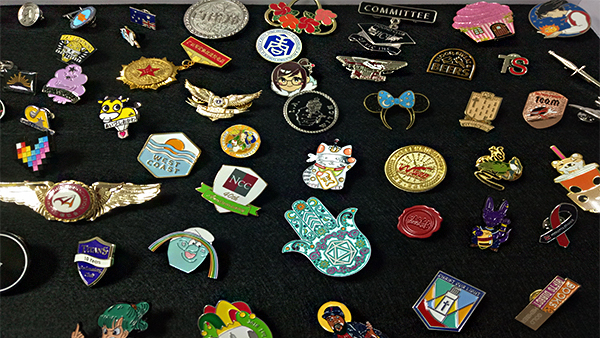 Methods to make charity badge
There are soft enamel pin badges and hard enamel pin badges available for your verified charity badges. When it comes to make custom metal badges online, there is a wide range of options available.
Hard enamel badges and soft enamel badges are the two main type of enamel badges. Both types of enamel badges provide endless design and perfect quality. At Morning Craft, we can make custom metal in any shapes, sizes, colors and texture according to your requirements. Hard enamel badges offer a wide range of different feature. Our craftsmen can stamp the hard enamel badge in copper or aluminum to make a lightweight enamel badge. Soft enamel badges which are also called cold enamel badges. They are an ideal item for event badges like charity fundraisers. Soft enamel badges are stamped in steel, iron, brass by etching technology. To have a raised domed effect, soft enamel badges can be cover in an epoxy resin. Soft enamel badges is very cost-effective so they are ideal for large order for promotional items.
Contact Morning Craft for your Custom Badges
When it comes to raising money for charity, every penny counts. At Morning Craft, we create all custom badges in-house to ensure each badge with highest quality for our non-profit customers. If your are looking for high quality customer charity badges maker or a non-profit fundraising idea, our skilled team is ready to help. Contact us at Morning Craft today online or by calling at +86 134 2023 5742 to learn more about our services and allow our team to answer your questions that you may have.
Prev News: Custom Metal Logo Badges For Your Business
Next News: Custom Metal Security Badges