Custom Groomsmen Cufflinks
Views: 719 Update date: Jun 28,2021
Cufflinks are the attractive accessory. A simple and traditional piece of cufflinks comes in a variety of flavors accompany any suit to complement and splash. No matter it is classic or casual, it is a core price of suit wear and with tie tips. Make your Custom Cufflinks for Groomsmen at Morning Craft, he will use for life with one of the great sets.
A Custom Cufflinks for Groomsmen
To make your wedding special and forgettable, your groomsmen will work very hard to prepare your wedding. No matter which season you are in,they are your special buddies who will stick with you. Choosing a custom cufflinks for groomsmen which will enhance their dapper look on your wedding day is highly appreciated. Cufflinks will do the finishing touch because they will wear their three piece on your special wedding.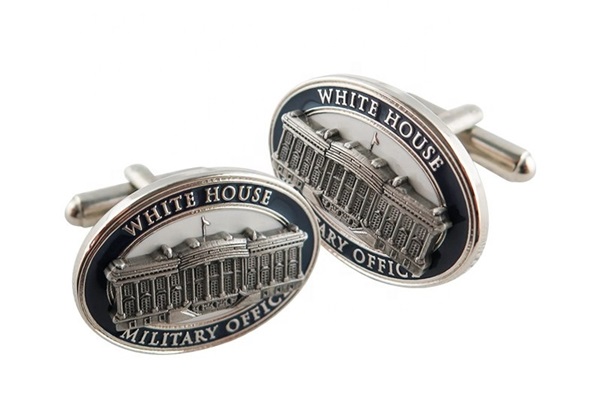 Believe or not? Being sentimental can go with this million dollar look. Round beaded cufflinks complete the debonair loll as this set of cufflinks is an art-deco style with smooth silver finish. Wearing the round beaded cufflinks at business meeting, formal affairs will make you eye-attractive and special.
Different Types of Custom Groomsmen Cufflinks
Cufflinks with elegant wood elements is a classic look to complement any shirt. There are cheery wood and rich walnyt wood available. They will set in silver, bronze or gold plated cufflink backs either. At Morning Craft, our craftsmen can make personalized wood cufflinks with customers' name, initials, datrs, wedding roles and coordinates. Contact us today to order the wood cufflinks with gift boxes for your groomsmen.
Material used to make the cufflinks is always the key factor to make cufflinks standout. At Morning Craft, we have the round cufflinks made with genuine gunmetal material. You can have three initials to be engraved on these gorgeous cufflinks. Gunlinks is a special gift which will treasure for a long time.
Country wood cufflinks is the unique style. These cufflinks can be engraved with any country shape. The size of these cufflinks is normally 20mm. When giving your groomsmen, he will be excited and will show off to his buddies for this special cufflinks. Classic chunklinks is the classic style which are robust and traditional metal hanging from the wrist. Personalizing the chunklinks is an extra special gift to your buddies.
Creating a piece of map cufflinks with glass dome sealed will impress your groomsmen. At Morning Craft, you can order these cufflinks with gift box. Giving these unique gift for your groomsmen, he will truly remember you. If your groomsmen is a classic and traditional type, traditional cufflinks is an ideal option.
Stainless cufflinks is a constant companion when your groomsmen attends the formal events. If these is the thing your groomsmen wear on your wedding days, this must be one gift that he will remember your wedding by.
Dark wood cufflinks are the best gifts made from wood, laser engraved, then sanded and stained. Dark wood cufflinks are normally round shape with text engraved in the middle.
Contact Morning Craft for Custom Groomsmen Cufflinks
At Morning Craft, our team of craftsmen are able to personalize double side engraved gold cufflinks with 925 sterling silver with 18K gold plating. We are able to engrave your groomsman's initial in an elegant font of the cufflinks. Leather cufflinks is also a wonderful thank you gift. These cufflinks are handcrafted with full grain leather with water resistant coating. These are the wonderful gifts which can be used for a long time.
If you want Custom Cufflinks Wedding, contact us at [email protected] today.
Prev News: Custom Emblems For Your Business
Next News: How To Create The Metal Logo Plates