Custom Emblems For Your Business
Views: 690 Update date: Jul 01,2021
Innovation, market knowledge and ability to make the correct decision is required when companies promote their business. At Morning Craft, our experienced team of craftsmen are able to make the promotion products that make you business stand out. Morning Craft has more than 10 years of experience helping companies in different industries to make their Custom Metal Emblems Sticker and and custom metal emblems with their unique logo and design. If you need help on your custom emblem projects. Contact us today. Our custom metal emblems are made from durable materials. Your custom emblem is unique to your brand.
How to Make the Customized Emblems?
So, how to make the customized emblems? Emblems are made from customized shaped of materials. These materials are normally brass or bronze on which designs are die struck. Emblem designs are made with a computer numerical control machine. The input of custom design is sent to a computer, the design is craved, and pressed into the material.And the raised and recessed areas are created. Color or detailed with different plating and finish will be filled in the raised and recessed areas. Specialized coatings are applied to protect the emblems and enhance the natural durability of the emblems. Custom emblems are made to display the unique logo and design and to promote and recognize the company and business.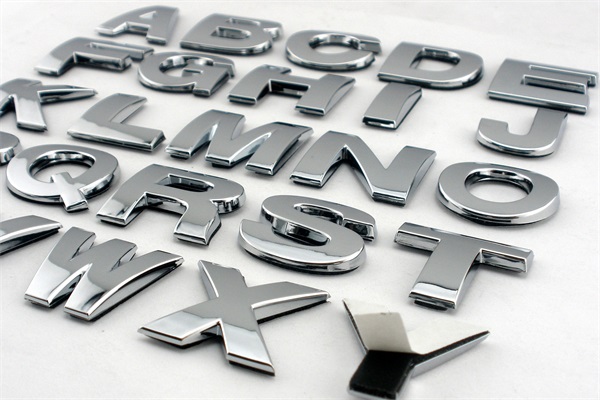 Custom Emblems for Your Business
No matter customers need industrial-grade products, custom metal emblems or custom badges is an ideal way to add their company's logo or unique design to the products that they produce and use. Creating metal emblems with your company design and your brand help to make your business successful. High quality emblems with aesthetic design is a great way to represent your product, your company and your work. When the logo is added to the emblems, you are demonstrating the your business foundations, details and customer experience.
Make Your Customized Emblems at Morning Craft
Don't worry if you don't have too much experience or skills to deign the emblems. Just work with our craftsmen at Morning Craft to request a instant free quote. Send us your unique design artwork or logo. We will send you a proof which meet your exact specifications. Our team of craftsmen will work with you through the entire development and production process. Our craftsmen will offer the most suitable recommendations to bring your idea or design to life.
At Morning Craft, we are pound of ourselves to make the high quality badges an emblem in the industry. With more than 10 years experience in working with metal and translating ideas or designs into real products, we offer 100% guaranteed satisfaction. Except for creating beautiful, cohesive, our emblems are also made to last. As the emblems are exposed to the elements which make anything on them to wear and tear. We will use extra measure to preserve the quality. We will use weather grade material that would other wise rust, chip or fade many time. With our proper care and maintenance, Your Custom Emblems will last longer.
Need any help to make your custom emblems? Contact us at [email protected] today.
Prev News: Custom Metal Security Badges
Next News: Custom Groomsmen Cufflinks