Custom Challenge Coins
Views: 928 Update date: May 17,2021
If you want to buy something unique and memorable for your family member or colleague, you are in the right place. Challenge Coin is perfect choice as they show your appreciation. The sentence "Thank you" on the back of the award coins is very attractive. At Morning Craft, our professional team of craftsmen makes these by soft enamel and polish with s sliver finish. Our coins are crafted with high quality and pretty appearance which look exclusive and signified.
We Make Custom Challenge Coins for Souvenir
At Morning Craft, we have thank you Mom coins. Thank you Mom coins are antique copper coin which have colors and details on the front and back sides. The red and gold hearts are printed around the coin. On the front side of the coin, there is a bright and red sentence "Thank you, Mom!" And there is a photo of a mother and children on the back. A very simple and straight forward sentence "I love you" is printed on the raised area. Thank you Mom coin design conforms to the female aesthetic. Your mother must be happy and grateful when she receives this Custom Challenge Coin.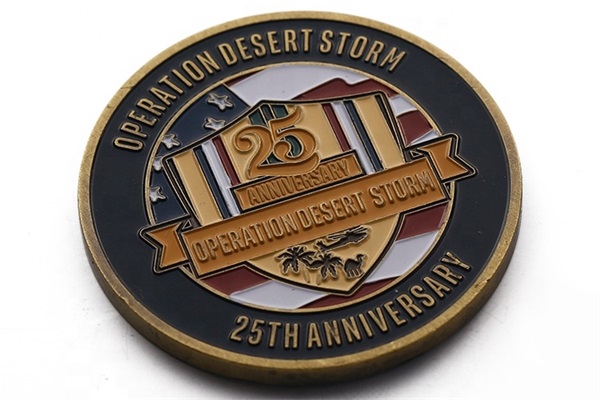 Customized Your Challenge Coins With Simple Words
A simple word "thank you" means a lot of veterans. With military challenge coins, we are easy to express thanks to troops for their great service to our country and people. One the front side of the military challenge coin, there is a sentence "thank you for your services". And on the back side of the coin, there is the sentence "your country is proud to salute you". Military challenge coin is enameled and sealed with epoxy resin. It can be given as a gift to thank your employee, friends, teachers, colleague etc on Service Day or Honor Veterans Day. Recognition award custom challenge coins are for the director of integrated avionics systems. These coins encourage and thank director who works very hard on these systems.
Custom Challenge Coins for Wedding Party
Wedding party is the one of the most memorable moment in people's life. A wedding is a religious and legal ceremony. A couple will get social recognition and blessings which allow newlywed to adapt to new social roles. Different countries and ethnic group have their own traditional wedding ceremonies. The oldest wedding is the Confucian wedding, the Hindu wedding, the Christian wedding. Before the wedding, newlywed's close friends and relative will help to prepare for the wedding party. A wedding coin is the symbol of love, family, harmony, happiness and joy.
Custom Challenge Coins as Wedding Coin for Gift
A thank you wedding coin is showing the bridesmaids are taking care of the bride at the wedding parts. Custom wedding coins can be collected by newlyweds. Giving newlyweds' friends and relatives the thank you wedding coins is chance to share this happy moment. Bridesmaid and brides are the best friends. A thank you coins is a long lasting thank you to the bridesmaid and it is a testimony to their long term friendship. People can extend the memory of happiness and joy by the thank you wedding coins. Depending on personal preference, wedding coins can be crafted into gold, silver, antique gold or antique silver. Custom wedding coins are popular because they make the wedding more wonderful and meaningful.
Contact Morning Craft for Custom Challenge Coin
If the custom challenge coin or Souvenir Coin is small enough, you can put it into a pocket or a small box to carry very easily. But it can made large and display at home as witness of a permanent memorial. If you are interested in custom challenge coins, contact Morning Craft at [email protected] today. Our professional team of craftsmen will help to make you unique challenge coins.
Prev News: Cufflinks for Women
Next News: Three Typical Styles of Custom Keychains