Cufflinks for Women
Views: 769 Update date: May 21,2021
It is not true that cufflinks only exist in the world of men's clothing. Yes, men tend to be the main users, but more and more women are wearing cufflinks at the workplace or on causal days. As women are more likely to wear button-down shirt in a formal dress environment, workplace is the most common place for women to wear cufflinks. Women's cufflinks must be worn with a French cuff type of shirt. The cuff must button flat. Women choose cufflinks type greatly depend on the working environment and personality. Some workplace environments need more simple and elegant cufflinks. And some places are less formal which allows people to express their personal style and attitude by their cufflinks.
Choosing A Great Clufflinks for Yourselves
If understated, simple and elegant cufflinks is your style or necessity. Morning Craft has many choices which are perfectly acceptable. We have beautiful metals, stones and enameled design for your choices. And we also offer option what you can engrave your monogram on cufflinks. If your workplace is less formal, you will have more option when you choose your jewelry. At Morning Craft, we will cufflinks which focus on varying profession. No matter you are a teacher, lawyer, doctor, you can choose the most suitable ones. With these cufflinks, we are able to show off the profession which you work very hard to enter. Formal and work-focused cufflinks are great but the one for women who want to show their playful side is fantastic. At Morning Craft, we have a lot of options. If your passion is fashion, just choose a cufflink set wit elegant high heels. If you like animal, just have a look at our animal cufflinks collection. And if happy hour is your favorite parts of a day, no worries, our broad selection of beer and wine cufflinks which inspire you to keep going until 5pm.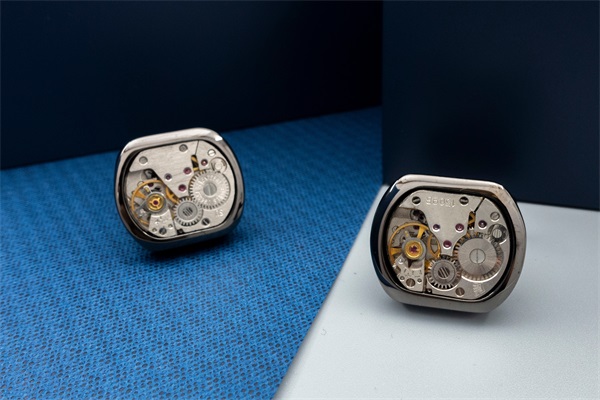 Cufflinks is A Great Decoration In the Big Day
When it comes to celebrating Mother's Day, give something that is special and unique to your mother is treasured. Your mother raised you to be who you are today. She gave countless hours care, love and devotion. At Morning Craft, we provide unique Mother's Day Gifts which express your love and gratitude perfectly. Cufflinks are not for men, choose a gorgeous pair of cufflinks for your mother, it will take your mother's style to the next level. Cufflinks are a huge trend of fashion. When your mother wears a long sleeved shirt with button holes, wearing a beautiful pair of cuffinks will complete the look. Women can express their unique style by a fantastic pair of cufflinks. At Morning Craft, you are able to select your favorite parts which help your gift stand out. We beautiful purple butterfly cufflinks, stunning red, gold heart cufflinks and more. If you mother enjoys fashion and has a lot of style, custom lapel pins are an ideal way to add a special of style to the formal look. Your mother will love the unique and stylish lapel pins and think of you when she wears it. Jewelry and accessories are always in mother's day gifts list. A custom made necklace or a custom bracelet with her initials are unique gift that stand out. Also think about a beautiful Cheap Custom Keychain with a photo of loved one. Put these beautiful into an elegant gift box. These gifts make sure that your mother has a gift which as special as she is. And she will always treasure.
Contact Morning Craft for Custom Cufflinks
If your need Custom Cufflinks and Tie Clip, Custom Lapel Pins and beautiful cheap custom keychain for your lover, contact us at [email protected] today.
Prev News: Ways to Wear Lapel Pins & Badges
Next News: Custom Challenge Coins