When And How To Wear Cufflinks
Views: 702 Update date: Jul 15,2021
Do you really know when to wear Custom Engraved Cufflinks to upgrade your fashion sense? Do you really know how to wear cufflinks with your outfit? Do you really know when to wear cufflinks for special events? This article will help you will guide you how you wear Luxury Custom Cufflinks like a boss.
It is Important to Understand How to Wear Cufflinks with The Right Outfits
At Morning Craft, our cufflinks were fasten together with buttons, magnets or clasps. The type of cufflinks you wear will affect how you wear the cufflinks with your outfit. There are many opportunities like black tie events and blue collared work shirt, you will wonder how to wear cufflinks.
How to Wear Cufflinks
So, how to wear cufflinks? The fist step is to choose a pair of cufflinks when you wear a shirt with cuffs and cufflinks holes. Secondly, rotate the back clasp on the cufflinks to make a "T" shape. Thirdly, fold the cuff over to make the two holes in the cuff are aligned. Fourthly, push the backing through the outside button hole. Fifthly, pinch the end of the cuff together and bring the cuff closer until you push the cufflinks through the holes in both layers. Last, rotate the backing clasp to have the cuffs in position.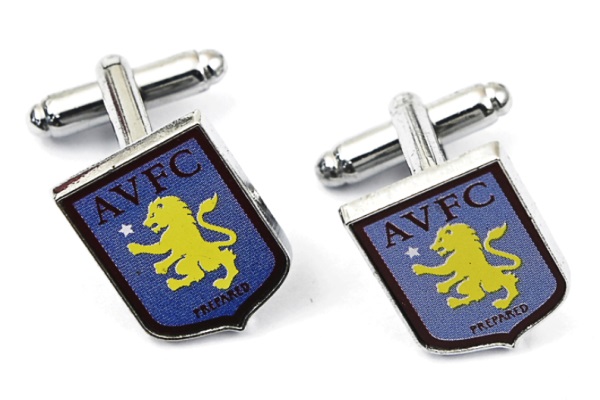 When to Wear Cufflinks?
When to wear cufflinks? Black tie event is a common event where you want to wear cufflinks. Class cufflinks is an great option if you want something formal which will not attract much attention. Tuxedo shirt, French cuff shirts can be fastened with a set of cufflinks and studs. How to wear cufflinks in formal events? Select a dress shirt and jacket. Put on the jacket over the shirt and have your cuffs extend beyond the length of the sleeve. Stick the cufflinks through the the holes in cuff to fasten them in place. The cufflinks should be slightly visible when you wear a formal jacket. When you wear a suit with navy blue tie, silver and blue catseye cuffinks or luxury sterling blue enamel knot cufflinks are the great options. White tie events are different than other formal events. White tie events are stricter and have a dress code. If you want to know how to wear cufflinks in the white tie event, it is necessary to check the specific dress codes. When to wear cufflinks to work? It depends on if the workplace has a dress code, if you wear a dress shirt to work and if you want to impress your colleagues. If your answers are yes to these questions, the you can consider to wear cufflinks to work. At Morning Craft, we can make you own unique cufflinks to spark a good conversation at the office to represent your favorite interests and still look classy in the workplace. If you go to other fashion events, it is always nice to know the theme if you want to have a distinguished look.
Contact Moring Craft for Custom Cufflinks
Morning Craft is a leading Custom Engraved Cufflinks and luxury cusytom cufflinks maker. If you want to learn more about cufflinks making or when and how to wear cufflinks, contact us at [email protected] today for more inspiration. Our experienced team of craftsmen are confident you will find something useful to finish your look.
Prev News: Custom Your Personalized Tie Bar
Next News: Custom Metal Security Badges