5 Steps to Design Custom Metal Badges
Views: 614 Update date: Sep 09,2021
How to make custom metal badges? We share our opinions here. There are 5 steps to help you with customizing metal badges. Also, you are welcome to contact us to have a further discussion.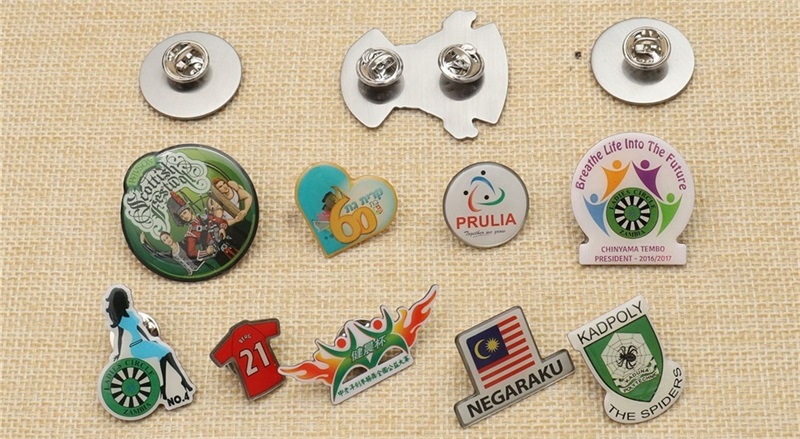 1.

Have your own

inspiration
You are never starting from a b blank canvas, as Morning Craft hook you up with hundreds of professionally designed templates. Contact our sales by platform,mood, task, aesthetic, or color to have fresh inspiration at your fingertips. Just tap or click to open the document in the editor, you can find a good graphic to start from!
2. Adjust the templates

to make it your own
Personalize your badges templates has lots of ways. Browsing from thousands of free images right in Adobe Spark, change up the font and copy, or sub out the imagery with your photos, all these are the methods to customized your own badges templates. Furthermore, you can spend as much as time t o make the graphic totally your own. With a premium plan, you can even customized your own brand logo, fonts, and colors, you can have your own brand.
3.

Amp up the flair

by design tool
Design tool such as Adobe offers design assets to help you add extra flair and personality to your badges design. You can add short-from graphic videos in one top by add animated sticker from GIPHY. The whole process may be boring technical stuff, you can focus on your style and message, and leave the technical stuff to our engineers. Morning Craft can follow up with your ideas to bring your design to life. You can have hands-on-deck to create the ideas.
4. M

ak

ing

your content go further

by re-sizing
Once you have made the design you like, double check it. Checking the lines, content, logo etc are the ones you expect on your custom metal badges. Trying different versions, modifying your design time and time, finally get the best version you want. Content for all your channels in a fraction of the time.
5.

D

ownload your

custom metal

badge d

esign
Once your design is complete, remember to download the design and save it well.
Contact Morning Craft to Manufacture the Metal Badges
A rich experience manufacturer such as Morning Craft can give you great supports. From the badges design to manufacture and delivery, we understand how to get high quality custom metal badges at lower cost and lead-time. In the past 2020, our sales volume developed 30% even if under the pandemic. Want to have custom metal badges? Contact our team at [email protected] today.
Prev News: How Much Is A Custom Medal?
Next News: Low Cost Custom Coin Holder Keychain China