10 Best Customized Trophies
Views: 449 Update date: Jun 16,2022
No matter you want to hold an award ceremony for your team, organization or just want to reward your staff who did the job well, customized trophies are always an important parts of award ceremony. A well created customized trophies help to celebrate staff and add a style to the occasion. Morning Craft, as a leading customized trophies manufacturer, we create high quality customized trophies for customers all around the world. If you are looking for trophies and plaques near me, you are at the right place. No matter you need a solid silver award or glass plaques, we are able to help. Here is the list of the top best customized trophies which could be a great option for your awards ceremony.
Customized Award Trophies
If you are looking for a customized trophy which could be used in any award-winning need, or you need the perfect pieces of customized award trophies to commemorate the event. Customized award trophies are an ideal option. At Morning Craft, our customized award trophies are around 11.5 inches in height with an excellent design and mounting base. We can laser engrave customized logo or text to the top area, base area and both.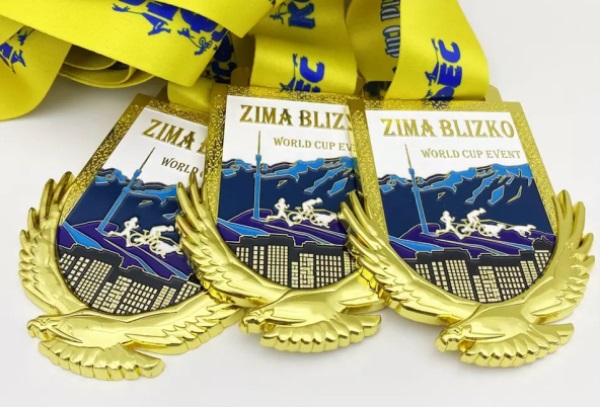 Customized Acrylic Trophies
If you want show off your team's victory and an individual victory in your team. Our customized acrylic trophies are an ideal option. Here at Morning Craft, our customized acrylic trophies can be in any size. They have a large space to print on the front and a place to for a custom engraved plate inserted on the back. You can review all your hard work from each angle from the transparent acrylic base.
World-wide recognition Customized Trophies
1, Our world-wide recognition customized trophies are created with hands holding a globe.
2, Our world-wide recognition customized trophies have a base which can be customized with logo and messages.
3, The size of our world-wide recognition customized trophies are around 16 inches in height.
4, The world-wide recognition customized trophies are ideal for global achievements, recognition awards and retirement.
Customized Star Award Trophies
Customized star award trophies are ideal to thank employees who got achievement in the company. Star award trophies have a gold star set with a sliver ring with bars on each side situated a top a two -pillar base. You can engrave your logo or text on the base area because send the customized star award trophies to your important person who made achievements.
Customized Partnership Acrylic Trophies
At Morning Craft, our customized partnership acrylic trophies have a handshake design. They are unique and personalized to your events. You can engrave your logo or text to make sure your acrylic trophies are customized and unique.
Customized Recognition Trophies
Customized recognition trophies are a great way to inspire and reward employees, customers or anyone you want. Customized recognition trophies have a blue and silver design with a black base. They are made from acrylic and great for recognizing who make achievements. Contact us today to make your customized recognition trophies with a customized message to show recipients how much they mean to you.
Customized Fashion Style Trophies
Customized fashion style trophies are the modern styles which can have your recipient to feel like a champion. Here at Morning Craft, our customized fashion style trophies are suitable for any occasion. They are be employee rewards, company award which are good for business. Our customize fashion style trophies have a crystal bass on top which is covered with a blue and sliver metal design. The whole customized fashion style trophies stand on a black base. You can engrave your personalized text and logo on the bottom of the trophy to make them customized and unique.
Customized CEO Trophies
Customized CEO trophies are good for any CEO and achievers. CEO trophies have a thumb-up design and stars around the hand. They stand on a black wooden base which can be put any personalized logo or text. Customized CEO trophies are great to display proudly at your office or home.
Customized Teamwork Trophies
Customized teamwork trophies recognize the teamwork which leads to success. If the team hold teamwork trophies, they represent teamwork. Our customized teamwork trophies are placed on a wooden base. Any company logo or text can be customized. It is a great award which look great at home or office. Customized teamwork trophies are suitable for achiever, winner or recognition of success.
Customized Oscar Wings Trophies
Customized Oscar wings trophy is a tangible and durable reminder of achievement. They are commonly used to award sport events. Or act as souvenirs for any types of accomplishment, like academic success or charitable giving. Customized Oscar wings trophies have a gold-plated statue of angel wings replica mounted on a black wooden base. They have a base area for creative artwork added.
Contact us to create Customized Trophies
When have made achievements, you need motivation and decoration to carry on momentum. They are the form of customized trophies, medal and cups. Creating customized trophies is a good way to acknowledge and preserve the achievements and accomplishment. Customized trophies narrate the story of someone's success and achievement you're their goal. Contact us today to create your customized trophies.
Prev News: When And How to Wear Cufflinks and Tie Clips?
Next News: What to Consider When Creating Custom Metal Badges?